HUMANITARIAN EFFORTS OF THE DODGE FAMILY
William Dodge Rueckert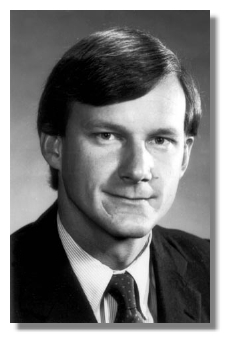 Mr. Rueckert has been a TC Trustee since 1997. He is the chair of the Committee on Business and Finance and serves on the Executive, Compensation and Strategic Planning Committees. He was born in 1953 and lives in Southport, Connecticut. He is president of Rosow & Company, Inc., a private investment firm, as well as president of International Golf Group, a firm that owns and manages golf courses. He serves as director and vice president of the Cleveland H. Dodge Foundation. Mr. Rueckert earned a BA in Spanish from the University of New Hampshire in 1972. He is director of Hudson United Bank. In addition, he is a trustee and chairman of the Executive Committee of International House, a director of the YMCA of Greater New York, a director of Wave Hill, Inc., a trustee of the Perkins Garden Trust and a trustee and president of the Fairfield Country Day School. Mr. Rueckert's grandfather, Cleveland E. Dodge, served as a TC Trustee for 67 years. He was first elected in 1915, soon after the death of his aunt, Grace Hoadley Dodge, who was one of the founders of the College, and he served until his death in 1982. Mr. Rueckert and his wife, Fleur Alison Marks, have three children.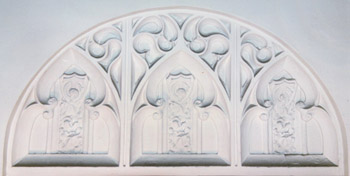 Dodge Family and Teachers College
1997: Dodge Foundation awarded TC a $400K grant for renovation of Grace Dodge Hall.



1992: $75K toward renovation of the Science labs (Room 404 Dodge, recently completed)



1989: $50K 2:1 challenge grant (TC raised $100K toward the match) toward renovation of Dodge Hall. (pledge completed in 1991)



1983: $150K toward Cleveland Dodge Professorship Fund (completed with gifts from Cleveland Dodge himself – TC's former Trustee – and proceeds from the sale of the "Greyston Building," which TC owned. Ernst Rothkopf is the Cleveland E. Dodge Professor of Telecommunications and Education.



1976: the Cleveland E. Dodge medal for distinguished service to education was inaugurated. Cleveland E. Dodge's gifts to TC from 1926-1975 total $196K ranging in size from $1K to $33K. In addition, Mr. Dodge was instrumental in obtaining gifts totaling $625.5K from Dodge Foundation.



1975: To honor Cleveland E. Dodge's devoted service to TC, his fellow trustees resolved to set in motion the development of an endowment that would permit the establishment of a Cleveland E. Dodge Professorship of Education, which benefited from the sale of Greyston, the historic Riverdale mansion that Mr. Dodge gave TC. The Professorship supports the work of a distinguished scholar of education, whose contributions as researcher, teacher, and adviser to the public in matters of educational policy are as varied and comprehensive in their own right as Mr. Dodge's have been in his role as trustee and public servant. Ernst Rothkopf is the current Cleveland E. Dodge Professor of Education.



1967: Cleveland E. Dodge served as the Chair of the National Capital Campaign for Teachers College .



1955: The Foundation's first large gift -- $100K for William F. Russell Professorship (now held by Linda Darling-Hammond), which was supplemented by a donation of $25K from Cleveland E. Dodge personally.



1953: Cleveland E. Dodge served as Chair of the TC Trustees.



1917: Cleveland H. Dodge established the Cleveland H. Dodge Foundation with $5 million.



1915: Cleveland H. Dodge's son, Cleveland E. Dodge, became a Trustee of TC and President of the Dodge Foundation when his father died in 1926., His son, Cleveland E. Dodge Jr., is now President of the Foundation; Bill Rueckert is his nephew – son of Joan Dodge Rueckert and current TC trustee. Grace Dodge, sister to Cleveland H. Dodge, bequeathed Teachers College $2.5 million at her death. She was a co- founder, with Nicholas Murray Butler, of Teachers College. She previously led a campaign to raise funds for opening Main Hall on 120th Street, into which the College moved in 1894. Grace Dodge emphasized moral and spiritual factors of education.
Cleveland H. Dodge Foundation History
Cleveland Hoadley Dodge (1860-1926) established this Foundation in the spring of 1917, when the United States entered World War I. It had an original funding of five million dollars.



Dodge was an official of the Phelps Dodge Corp, founded in 1832 by his great-grandfather, Anso Phelps and his grandfather, William E. Dodge Sr. Phelps Dodge was a leading copper mining Corporation, and as such, its product was in great demand for making armaments. Therefore, in 1917 its profits had soared. Dodge was determined, as he wrote to his Presbyterian pastor, "I will not burn my pockets by keeping a cent of the money coming to me from war profits." He set up the Foundation with the very general proviso that its income should be used "for the betterment of Mankind," but precluded giving to health care and medical research organizations, since he felt that money for these was "already available from other sources."



Ever since its establishment, grants have been made to charitable and cultural institutions in New York City. In many cases, members of the family had helped to found them and subsequent generations have continued to support them. Such institutions include: the American Museum of Natural History, the New York Public Library, N.Y. Botanical Garden, N.Y Zoological Society, the Metropolitan Museum of Art, Teachers College of Columbia University, the Traveler's Aid Society, Children's Aid Society, and the New York City Mission Society.



In addition, there had been a long-standing family connection with Young Men's and Young Women's Christian Associations. The Y.M.C.A. connection included Springfield College, originally founded as a training school for their branch directors.



When he created the Foundation, Cleveland H. Dodge was deeply involved in the fate and future of American educational institutions and relief organizations in the near East. Two of his four children were there: his son Bayard Dodge at the American University of Beirut and his daughter Elizabeth Dodge Huntington at Robert College in Constantinople. C. H. Dodge was Chairman of Robert College's Board of Trustees,. Also he was acting as Treasurer of Near East Relief, chartered by the U.S. Congress to assist the Armenian victims of Turkish massacres. After World War I, Bayard Dodge became President of the American University of Beirut and served it with great distinction for twenty five years. Near Eat Relief became the Near East Foundation and continues to provide practical aid in Syria, Lebanon, Turkey, Egypt and Greece.



Today, most of the aforementioned organizations receive annual grants from the Foundation for operating expenses, plus special grants from time to time for capital expansion and improvements.



Cleveland H. Dodge inherited strong Christian principles and moral values from his forebears, developed them uniquely, and did his best to pass them on to his descendants. After he died in 1926, his son Cleveland E. Dodge became President of the Foundation and is now headed by his grandson, Cleveland E. Dodge, Jr.
Dodge Foundation Distributions – 1917-1997



1917-1949

$6,704,923

1950-1959

4,207,675

1960-1969

4,361,369

1970-1979

5,424,570

1980-1989

7,889,717

1990

917,055

1991

1,117,570

1992

1,654,425

1993

1,630,400

1994

1,263,305

1995

1,720,904

1996

2,069,789

1997

2,317,394

Total

$41,279,096
Current Dodge Foundation Giving
The Dodge Foundation gives preference to NYC institutions supported by both the Founder and his descendants. It aims to help underprivileged youth build good moral character and sound values and to provide support for those organizations demonstrating visible and effective effort toward reversing global overpopulation.
In 1997 the Foundation had assets worth over $45million. The total for 1997 giving was



Major Annual Grants

$65,000

Regular Annual Grants

158,000

Professional Grants & Fees

5,000

Special Grants

1,667,384

Matching Plan A Grants

69,070

Matching Plan B Grants

247,790

Fund Raising Benefits

104,650

Total

$2,317,394
Grants are awarded presently in five categories
Major Annual Grants to institutions that were either founded by a member of the Dodge family or received founding support from the family at the time of inception. Examples include the American University of Beirut; Near East Foundation; Riverdale Neighborhood House; Wave Hill, and now Teachers College.



Regular Annual Grants to a number of organizations that were supported by Cleveland H. Dodge during his lifetime and continue to be supported by members of the family.



Professional Fees and Grants to a few organizations in the form of membership dues and support on an annual basis.



Special Grants to agencies and institutions that clearly fit the Foundation's guidelines for grantmaking and/or have a family member directly involved. Grants are made to encourage family members to further their philanthropic heritage by giving time and money to such organizations.



Matching Plan Grants to qualified institutions which have received donations from direct descendants of Cleveland H. Dodge. The Executive Committee oversees the administration of the Matching Plans and makes recommendations to the Board.
Sample 1997 Grants
$150K to American University of Beirut, challenge toward Annual Giving Program;



$100K to Children's Aid Society for Washington Heights Community Schools Project;



$600K 3-year grant to NY Botanical Garden for Children's Adventure Project;



$50K to Population Communications International for general support;



$25K to Teach for America Professional Teaching Residency Project;



$5K to Henry Street Settlement for its Abrons Arts Center project.
Sources of Information
Cleveland H. Dodge Foundation, Inc. Annual Report. 1997.
Development Office, Teachers College, Columbia University.