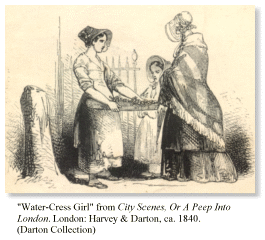 Darton Collection
In 1787, William Darton began business as a printer and book publisher in London. Following the path charted by pioneer children's book publisher John Newbery, Darton made a specialty of books for children, and by the early 1800s the family firm was the established leader in the field.
A century later, with the firm's successors still in the book business, another Darton, Frederick J. Harvey Darton, achieved recognition as an historian of children's literature. His book, Children's Books in England: Five Centuries of Social Life, originally published in 1932 and still in print in a third edition published in 1982, has provided an analysis of the evolution of British children's literature that has guided generations of students and collectors. His own collection, including rare copies of children's books from the mid 1600s to the mid 1800s, had few equals. In the 1920s it was purchased by Charles Pforzheimer, a noted American book collector and trustee of the Horace Mann School; in 1939 he donated the bulk of the collection to Teachers College Library.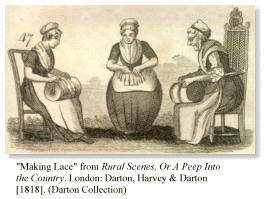 Maintained intact by the Library, the Darton Collection is a uniquely valuable literary, historical, and bibliographical research resource, consisting of about 900 volumes. In a manuscript analytical bibliography that accompanies the collection, F. J. Harvey Darton explained the origin and significance of many of the items. Some are the only known copies or are exceedingly rare. Included is a first edition of Francis Osborn's Advice To a Son (1656), 47 books published by John Newbery and his family between 1748 and 1800, unusual printed game boards of the early 1800s like Walker's New Geographical Game Exhibiting a Tour Through Europe (1810), and a copy of Edith Dymond's Eight Evenings at School (1825), that had been the childhood possession of the future Queen Victoria. Also included are a set of massive scrapbooks created by the Darton publishing firm, containing an extensive series of proofs of the engravings used in their books, together with selected original drawings from which illustrations were created.
Although some books in the collection show the effects of active and intensive use by child owners, many are in remarkably good condition, retaining original bindings in most cases. Besides providing insight into the content of the literary, educational, and inspirational messages offered to children, these books are artifactual evidence revealing important features of the reality of book publishing and child life in early industrial Britain.
---
Return to Contents or go to
Introduction Darton Collection Historical Collection Annie E. Moore Collection Twentieth Century Retrospective Collection Contemporary Collection Related Collections